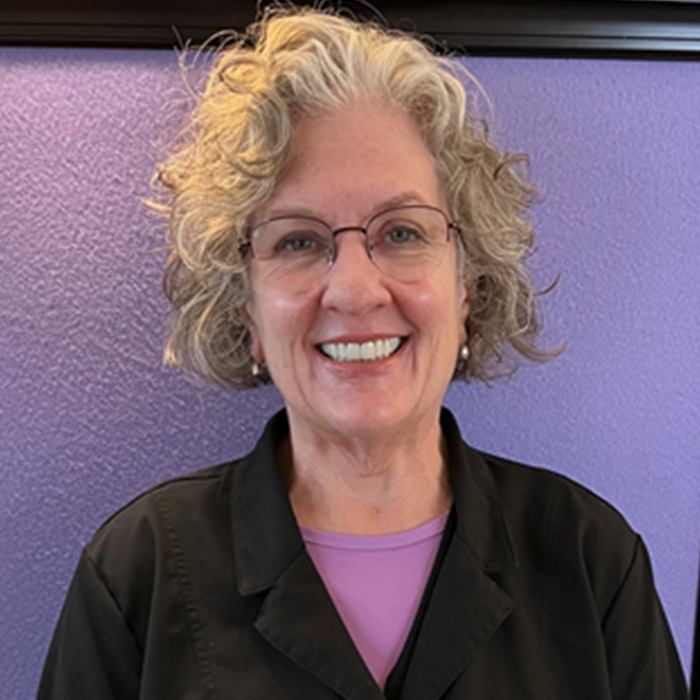 I attended Chestnut Hill College for my Bachelor of Science, and completed my Doctorate of Dental Medicine at the University of Pennsylvania in 1985. I immediately went into practice and have loved every minute of it. Continuing my education has been an important part of being a dentist. I attend as many conferences as possible and am a Certified Invisalign® Provider, as well as a member of the Quakertown Dental Study Club.
Being able to help my patients feel comfortable while getting healthy is something I am very proud of. Their happiness with their oral health and confidence in their smile lets me know I have done my job right. There are so many unique personalities in our office, and I love meeting every new person who walks in the door. With so many exciting stories to hear, my patients become more like family.
At Home and In the Community
I grew up in Trenton, New Jersey, but now I call Quakertown my home. My husband, Jamie, and I have two sons named James and Christopher as well as a Bichon Frise, Tinkerbell. When I am not in the office, I love traveling, spending time at our family home in the mountains and singing alto in the St. Isidore Catholic Church choir.
Both my husband and I recently completed the PA Motorcycle Safety Program and earned our motorcycle licenses. We enjoy riding our Vespas!